Intellectual risk-taking
Pegasus 2 children are excellent problem solvers and collaborative learners for as young as they are. They often engage in exploratory dialogues where correct understanding, assumptions, and misperceptions about various subjects are revealed. We guide our children with a generation of questions used for further discovery.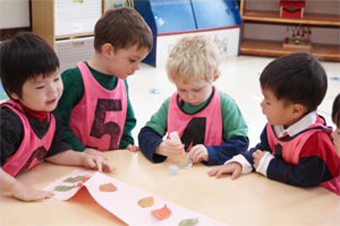 Resourcefulness
While waiting to leave for an outdoor activity, a group of our children is absorbed making a collage of houses and cars using recycled colored paper and fallen leaves from our school yard. Children in Pegasus 2 regularly have fun manipulating recycled materials and playing with their finished products.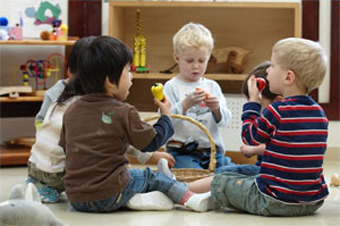 Social and emotional adaptability
We help nurture children's social and emotional development by giving them a strong sense of self, fostering their independence, encouraging them to socialize and make friends, and teaching them to share and take turns. While they develop these characteristics, they gradually become caring, competent and confident individuals.