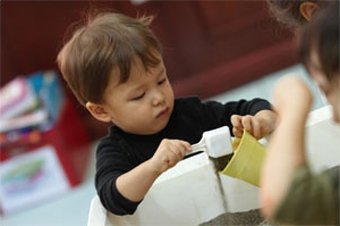 Intellectual risk-taking
Without fear of failure, children are more likely to experiment and move onto more complicated tasks and activities. "Is this cup heavy or light?" "Is it full or empty?" "What happens when I tip it over?" In the end, there is no right or wrong answer, or one way of doing something. The possibilities are endless.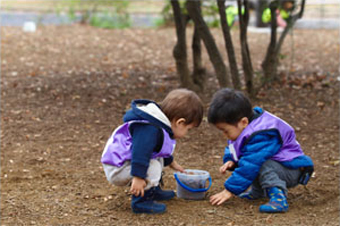 Resourcefulness
Everyday, even the youngest children's resourcefulness is tested at Komazawa Olympic Park. Without the usual array of toys or play equipment, children in Pegasus 1 strive to come up with their own play and play materials. Bugs, leaves, rocks, sticks, and weeds become fascinating treasures!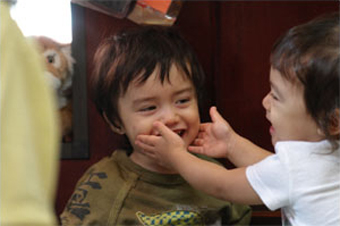 Social and emotional adaptability
Social growth occurs when children play together. As a result of this, they begin to understand the feelings of others and start to see themselves as belonging to a larger social group.